We apologize for the inconvenience, but due to unforeseen circumstances our Spring Pictures will be rescheduled for Monday, April 3. For more information, please call the school at (956) 323-2440.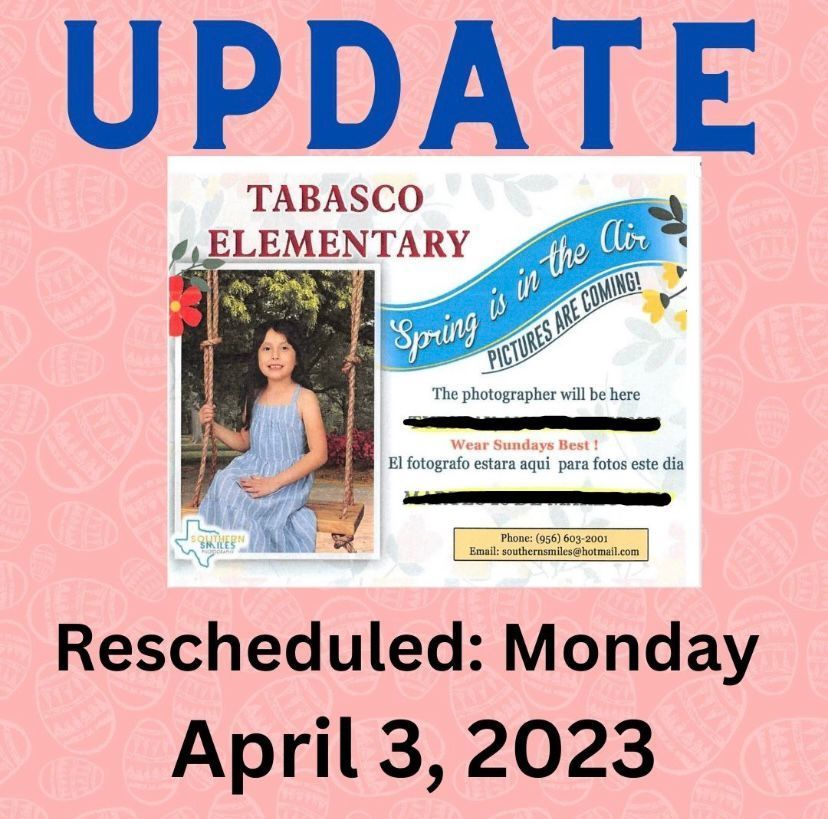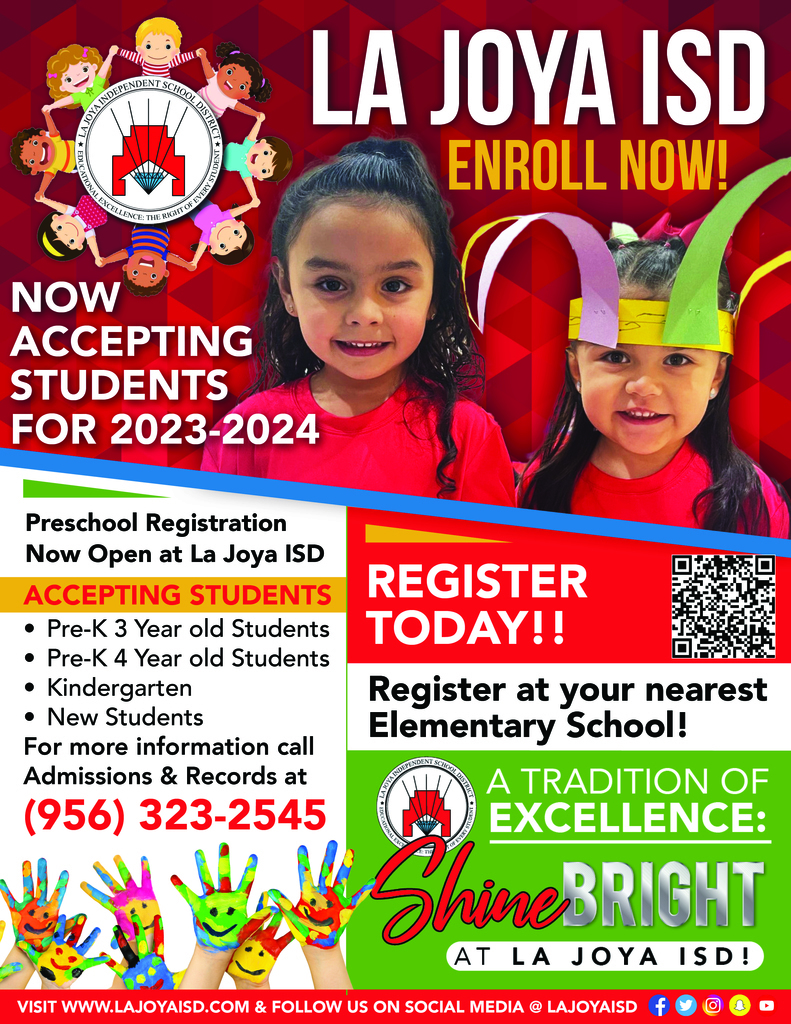 Join us for the 17th Annual La Joya ISD Superintendent's Scholarship Golf Classic! On Friday, April 7th at the Howling Trails Golf Course. For more information call the Administration & Finance Department Office at (956) 323-2051 #LJISDTraditionOfExcellence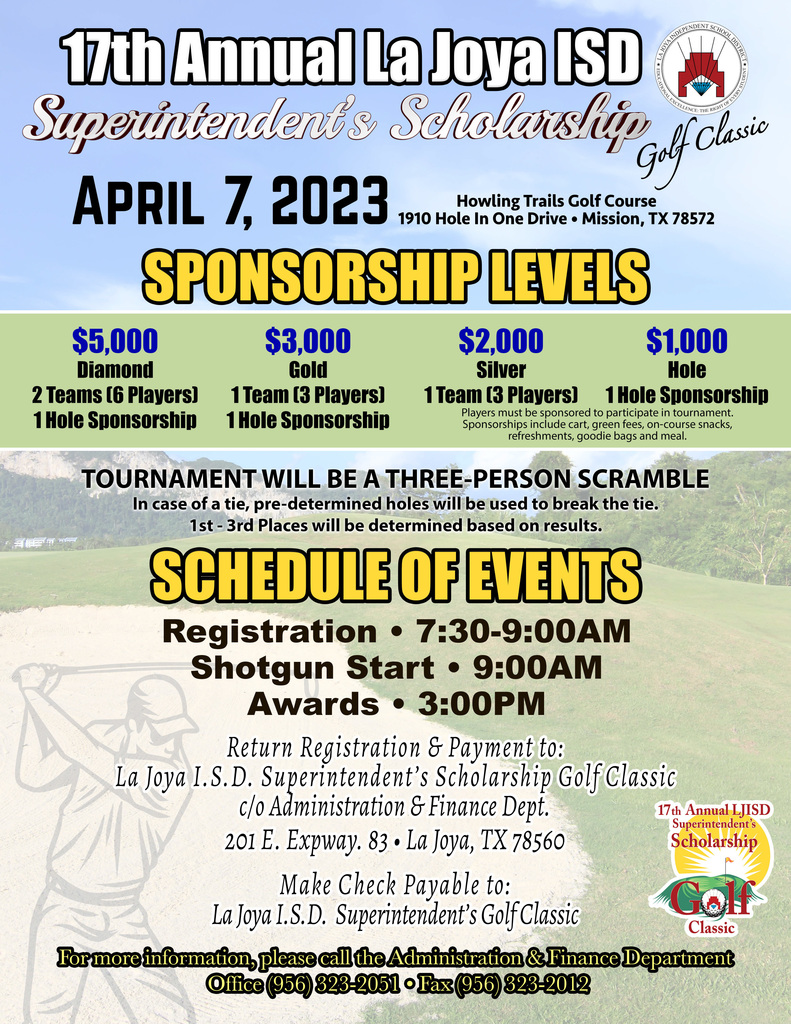 Be advised of our upcoming parent meeting tomorrow at Tabasco Elementary!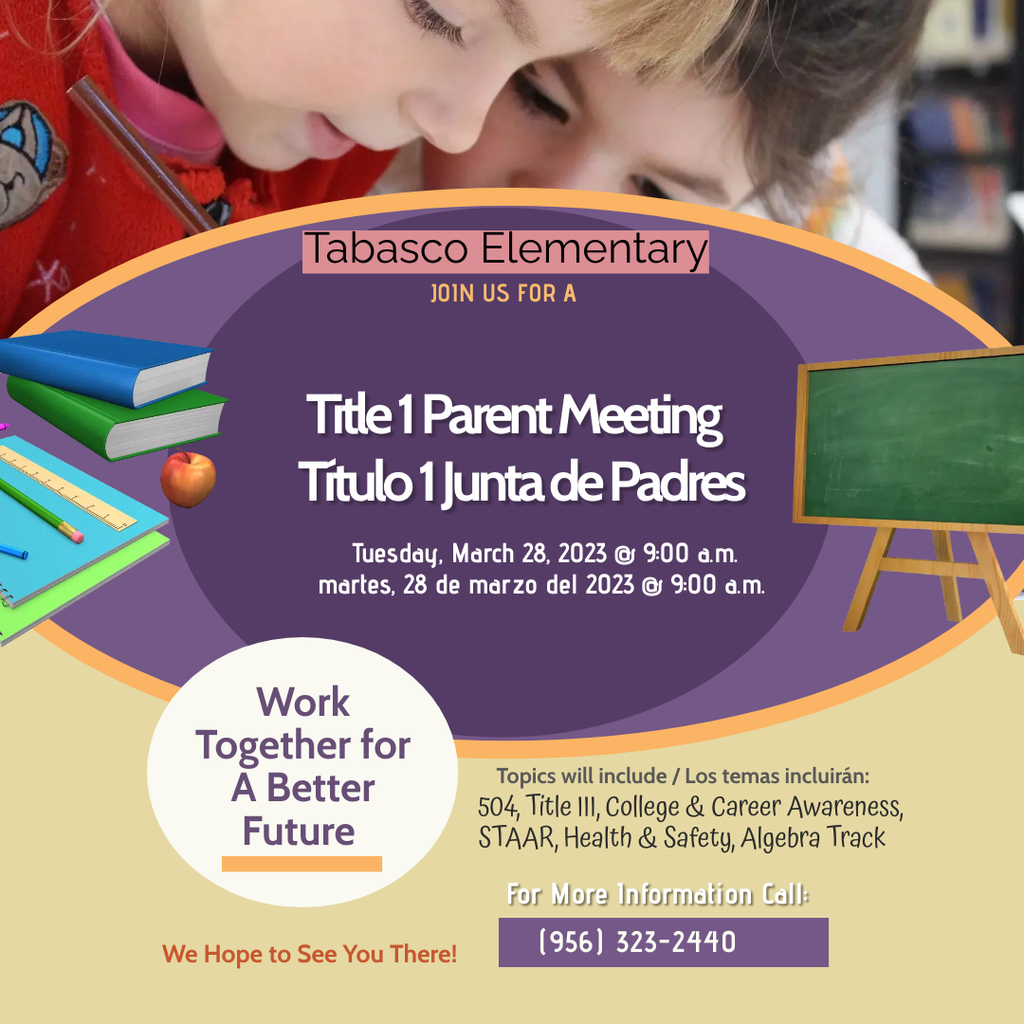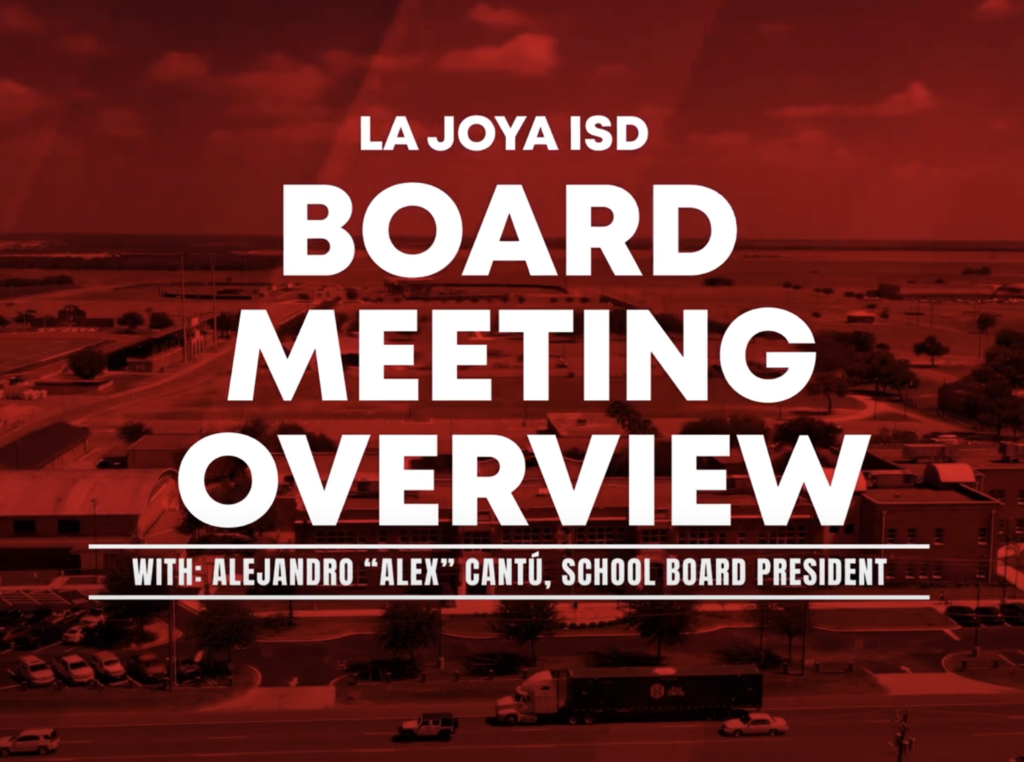 La Joya ISD Family, we hope you had a restful Spring Break! Don't forget, classes resume Monday, March 20. ********* Familia de La Joya ISD, ¡Esperamos que hayan tenido unas vacaciones de primavera fenomenales! No olviden, las clases se reanudan el lunes 20 de marzo.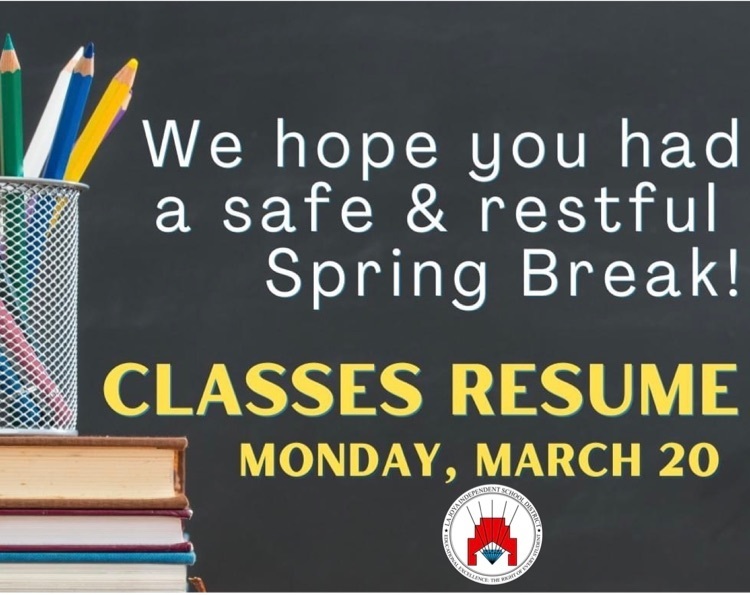 La Joya ISD Family don't forget! It's time to spring forward and move up your clock by 1 hour before you go to bed today. Have a safe Spring Break!!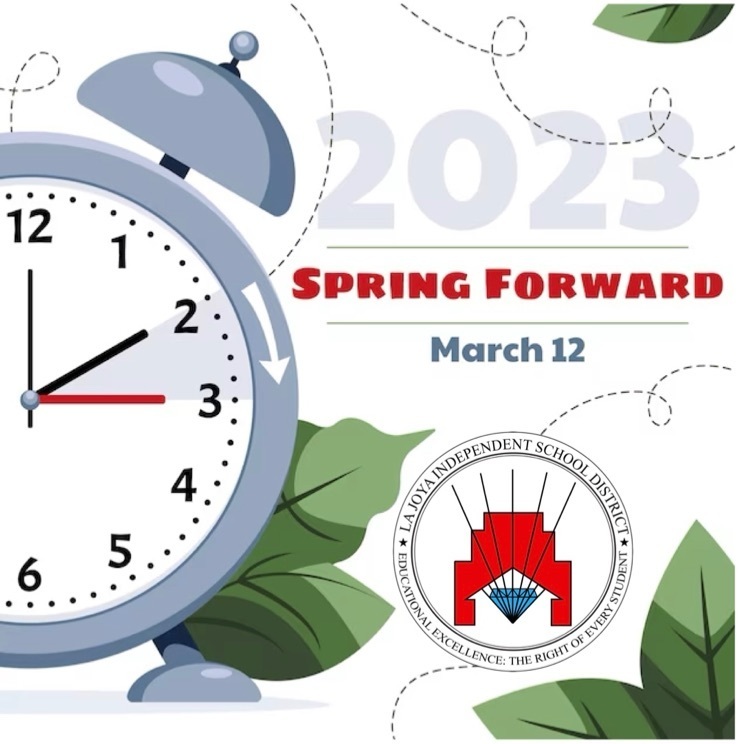 La Joya ISD Educational Excellence Foundation is dedicated to supporting, enhancing, and promoting excellent educational opportunities, programs, and incentives for students and teachers of La Joya ISD that are unique and innovative. Today, La Joya ISD Educational Excellence Foundation awarded 3 classroom grants to the following teachers: Academy of Health Science Professions & STEM: Waleed Ebrahim - La Joya High School: Amylyn Borja-Freese - John F. Kennedy Elementary: Rita Saenz Congratulations to La Joya ISD Educational Foundation grant winners!!! #LJISDTowardSuccess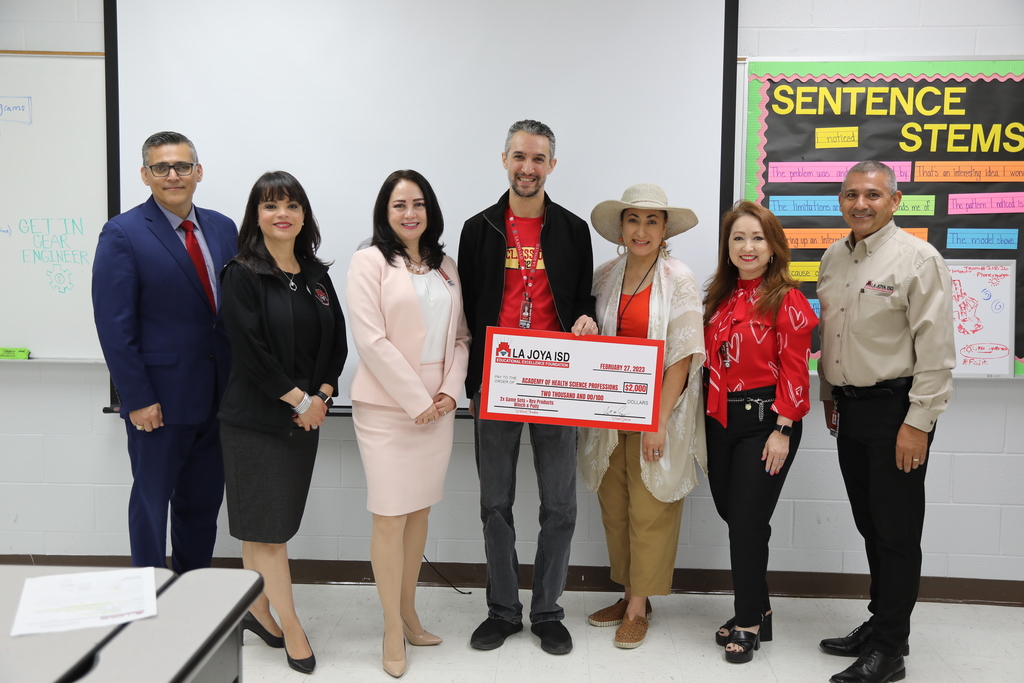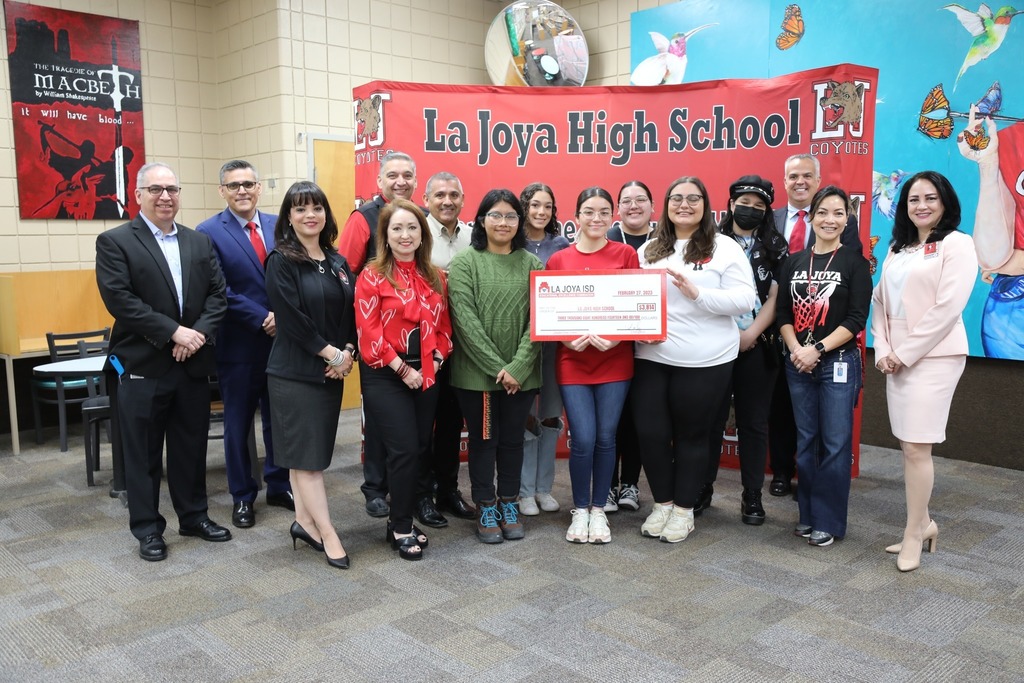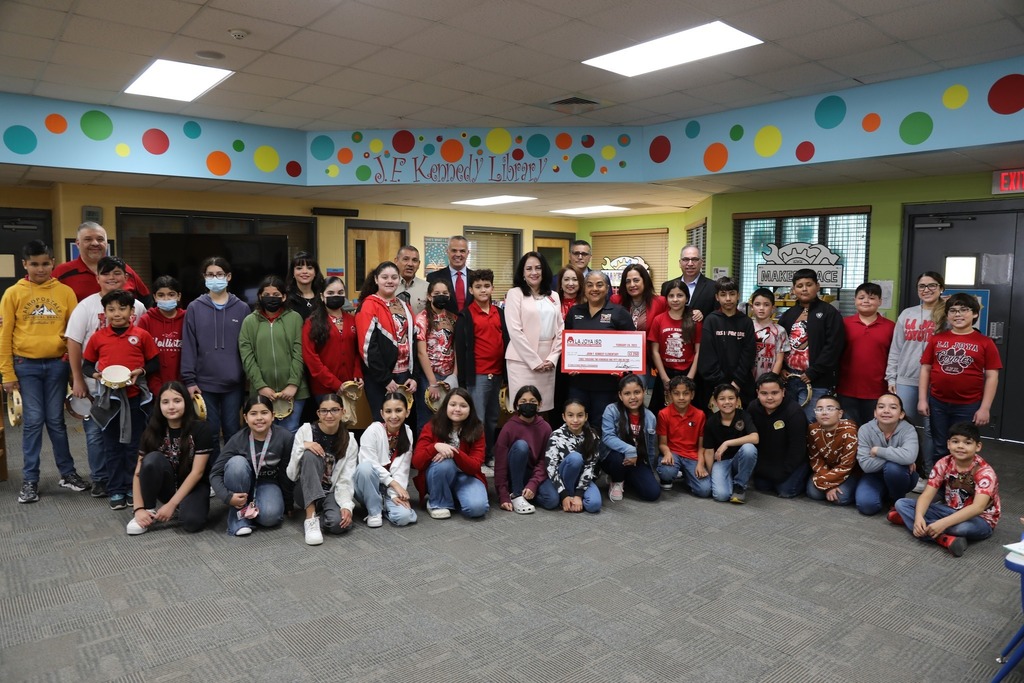 La Joya ISD will observe spring break from March 13-17. Classes will resume their normal schedule on Monday, March 20. Administrative offices and all campuses will be closed Monday through Friday, March 13-17. ************************************* La Joya ISD observará las vacaciones de primavera del 13 al 17 de marzo. Las clases reanudarán su horario normal el lunes 20 de marzo. Las oficinas administrativas y todas las escuelas estarán cerradas de lunes a viernes, del 13 al 17 de marzo.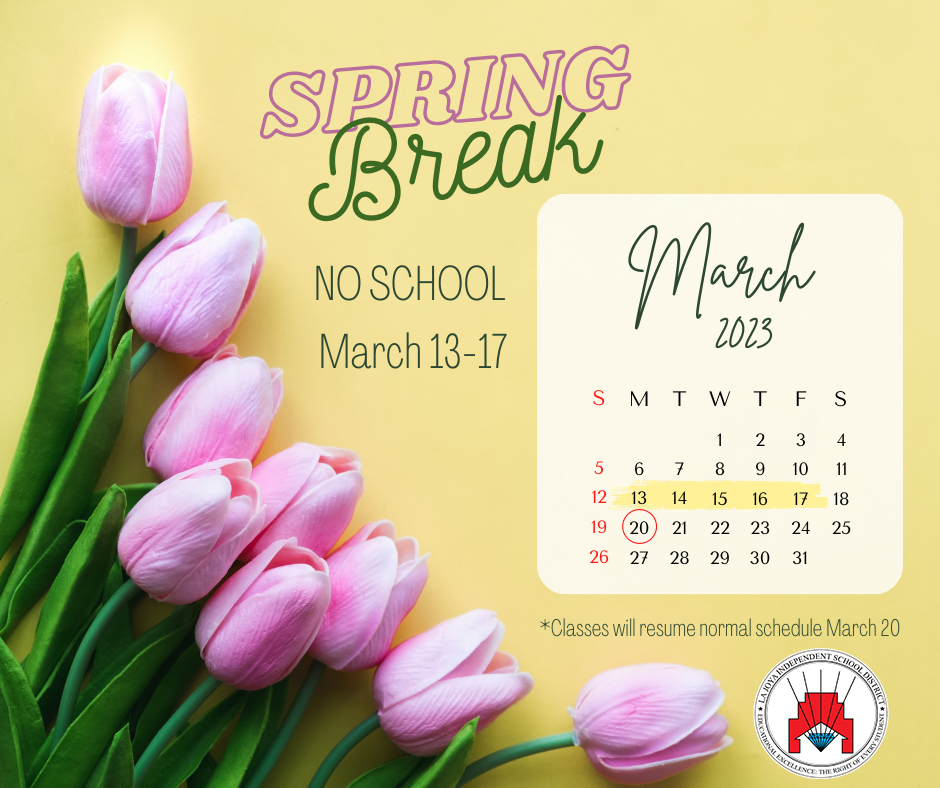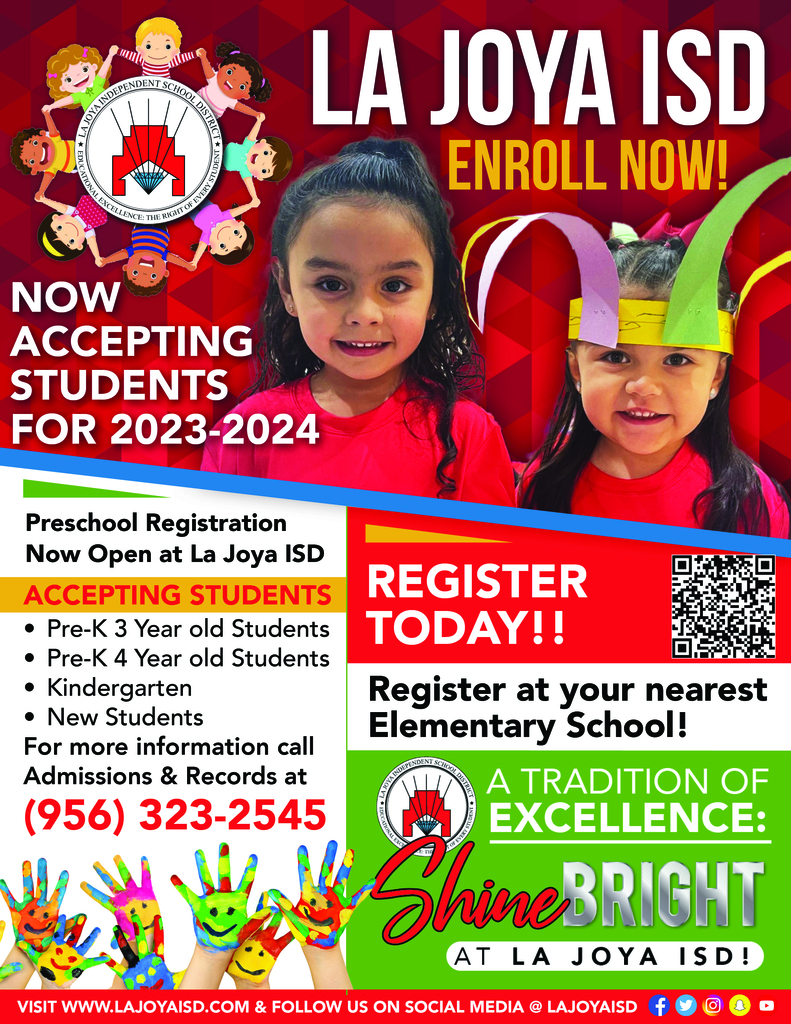 The best Social Workers are at La Joya ISD!! Happy National School Social Work Week to our amazing Social Workers who ensure our students SHINE BRIGHT at La Joya ISD!! #LJISDTraditionOfExcellence #WeRise2023 #SSWWeek2023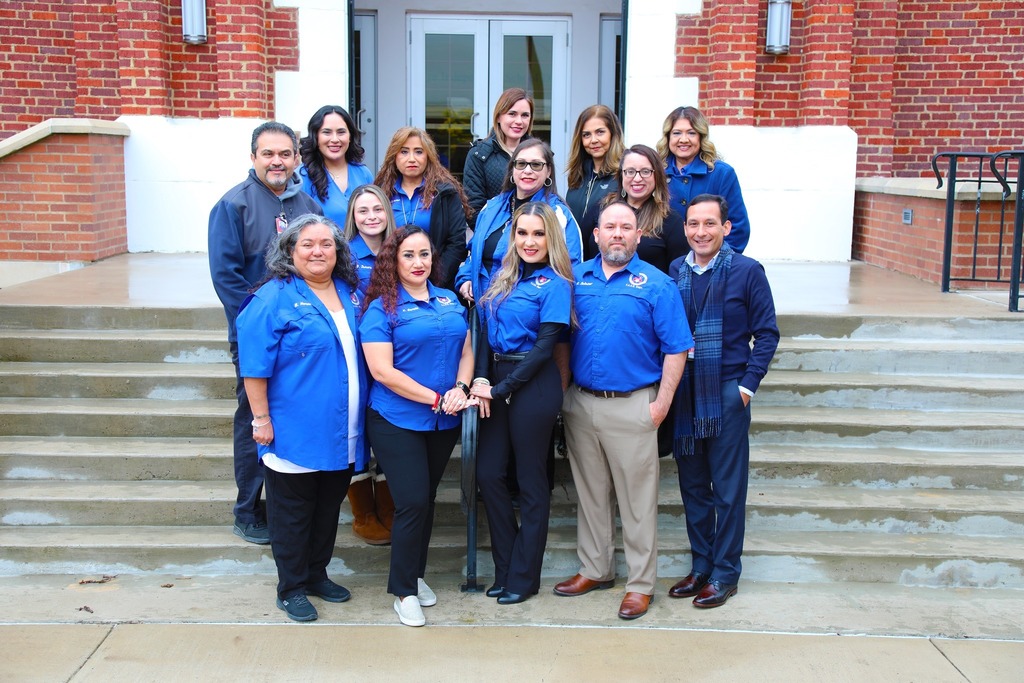 Join us for our 2023 Elementary Music Festival featuring 245 4th and 5th graders representing La Joya ISD's 22 elementary campuses. This year we are having a Latin Music Throwback. Don't miss out! #LJISDTraditionOfExcellence #LJISDFineArts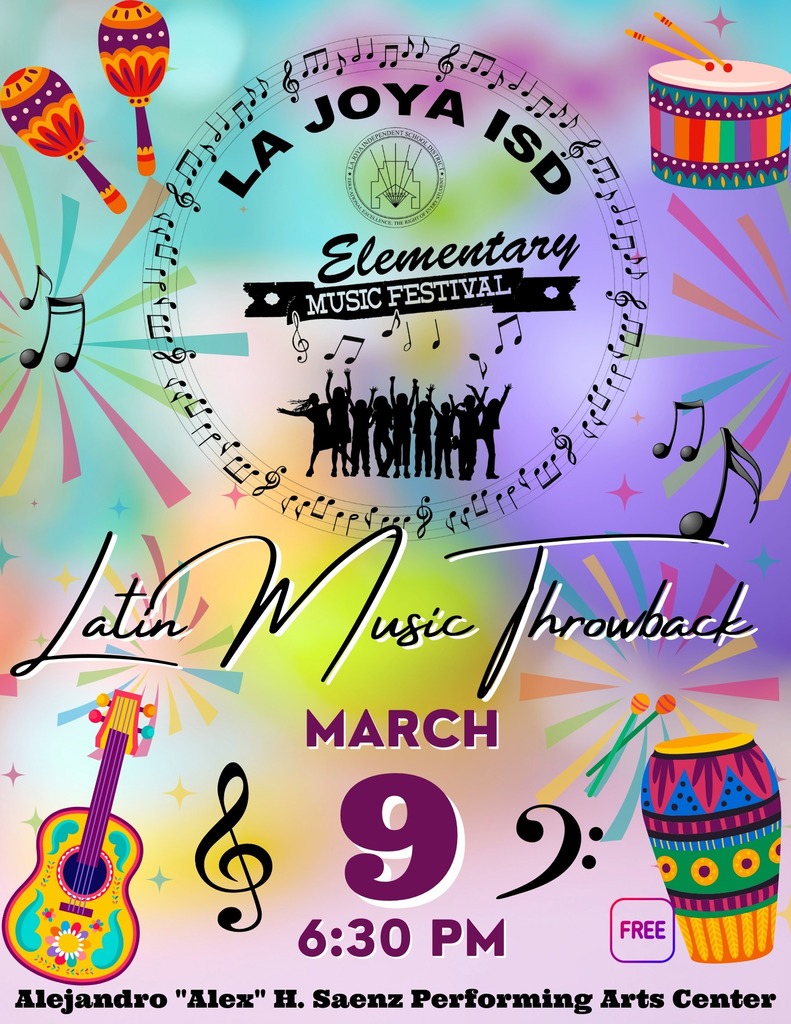 March 6 - 10 is Texas Educational Diagnostician Week! La Joya ISD's Educational Diagnosticians play a crucial role in ensuring student success. As a big part of the Special Education Department, diagnosticians work with students to learn how to best advocate for their educational needs. This helps provide students with the knowledge and skills to prepare them for life outside the classroom. These professionals work closely with families, teachers, and administrators to identify student needs, develop and monitor individualized plans to improve student progress, and collect data to measure success. Help us thank our La Joya ISD Diagnosticians for everything they do to ensure our students SHINE BRIGHT!!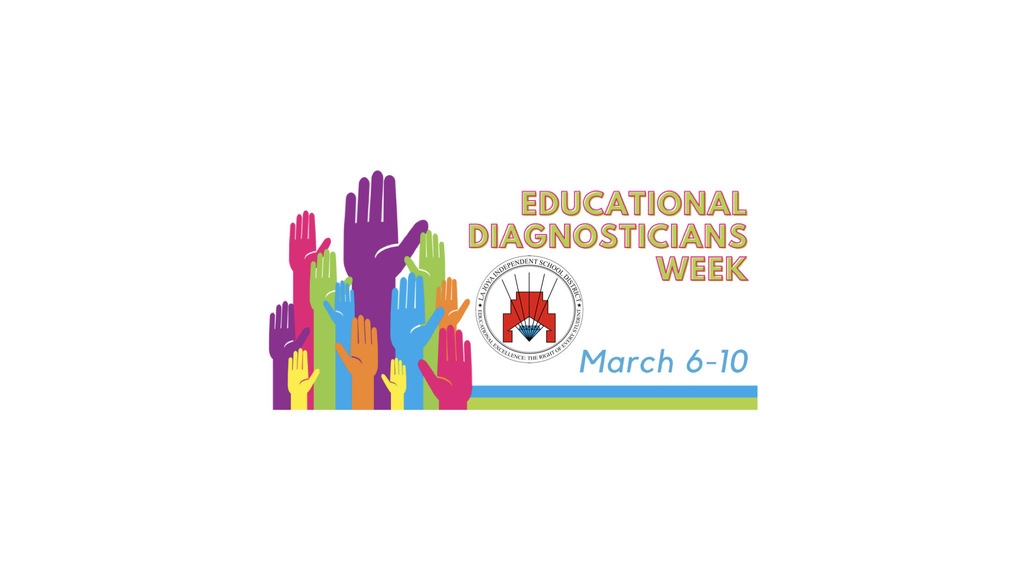 Congratulations to our latest reader to hit the million-word mark, fourth-grader Jaylannie Garza from Mrs. P. Oliva's class! You are truly a setting the example for our school as a leader in reading! #tabascoproud #ljisdtraditionofexcellence #millionwordreader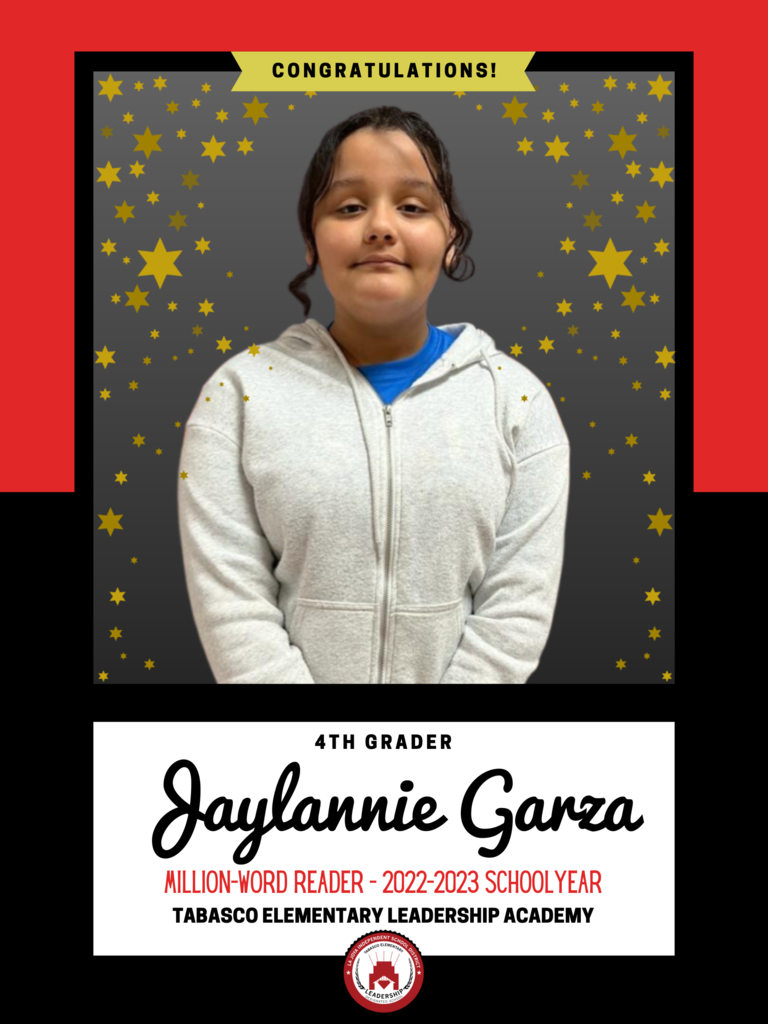 Thank you to all of our parents who came out to our parent meeting! We hope everyone stayed to join us for our Open House! #tabascoproud #ljisdtraditionofexcellence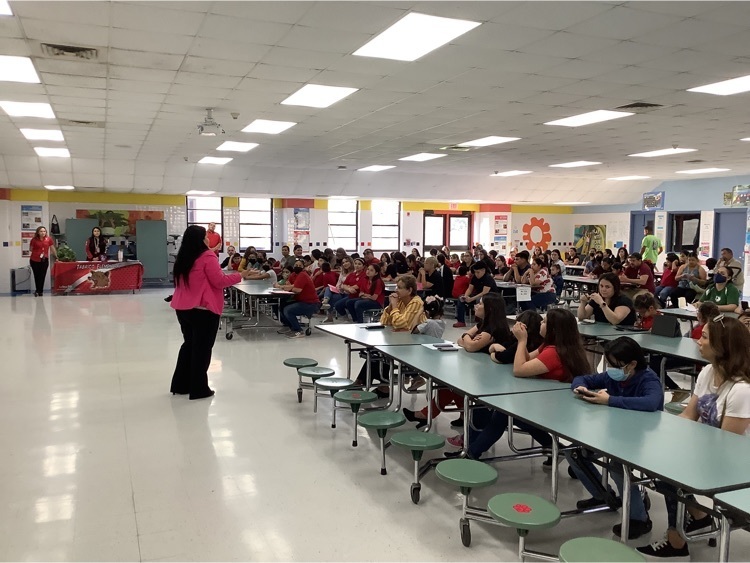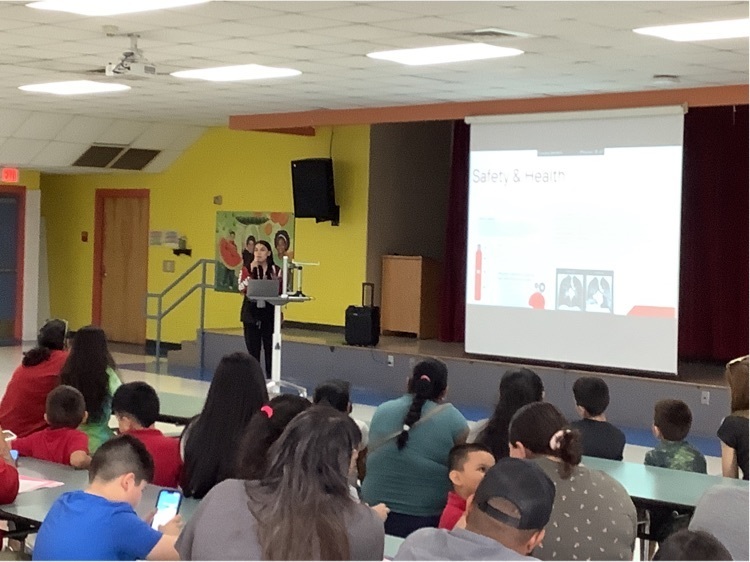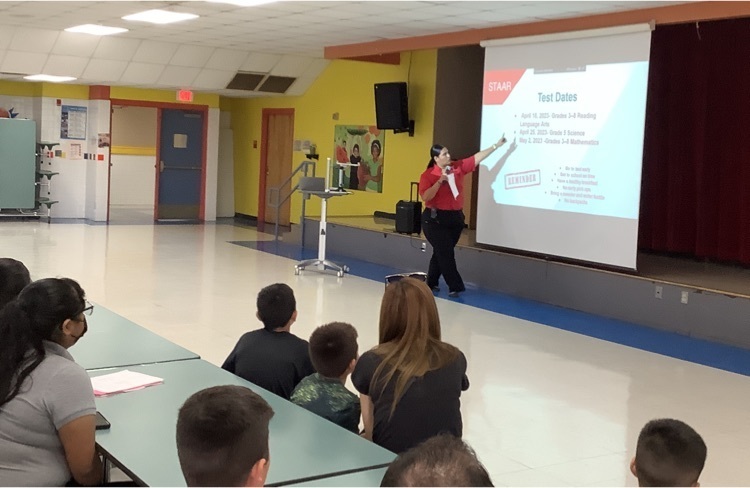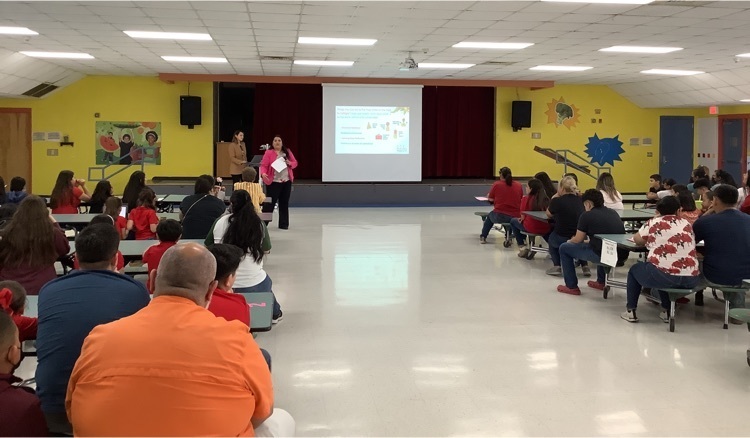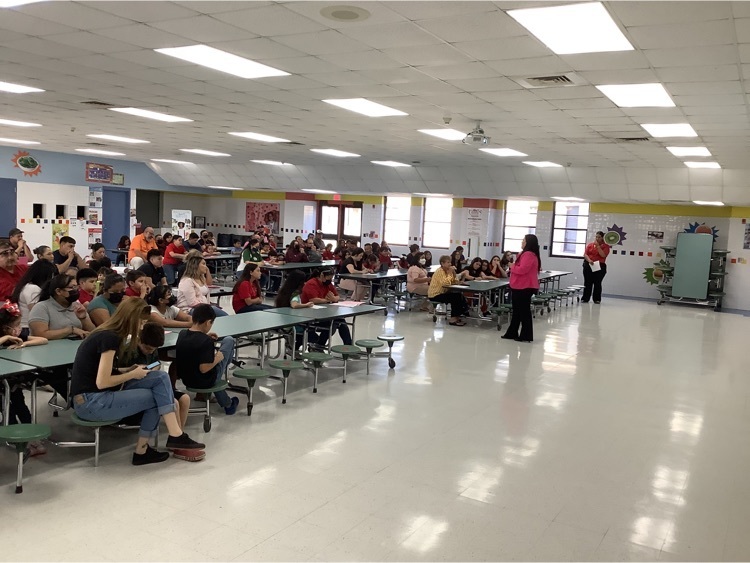 La Joya ISD Celebrates School Social Work Week - March 5-11, 2023 ​ La Joya ISD and the School Social Work Association of America is proud to promote National School Social Work Week, held the first full calendar week of March (Sunday - Saturday). We celebrate the much-deserved recognition for the vital role that our School Social Workers provide to students, administrators, teachers, educators, parents, and the community! ​ The theme for National School Social Work Week 2023 is "We Rise." School Social Workers rise up - supporting their students, families, and school communities. School Social Workers rise to share hope. They rise to listen and understand. They rise to challenge inequities. They rise to support all students.They rise to ensure our district SHINES BRIGHT. Enjoy and hope you have a Happy School Social Work Week!!! ​ #WeRise2023 #SSWWeek2023 #LJISDTraditionOfExcellence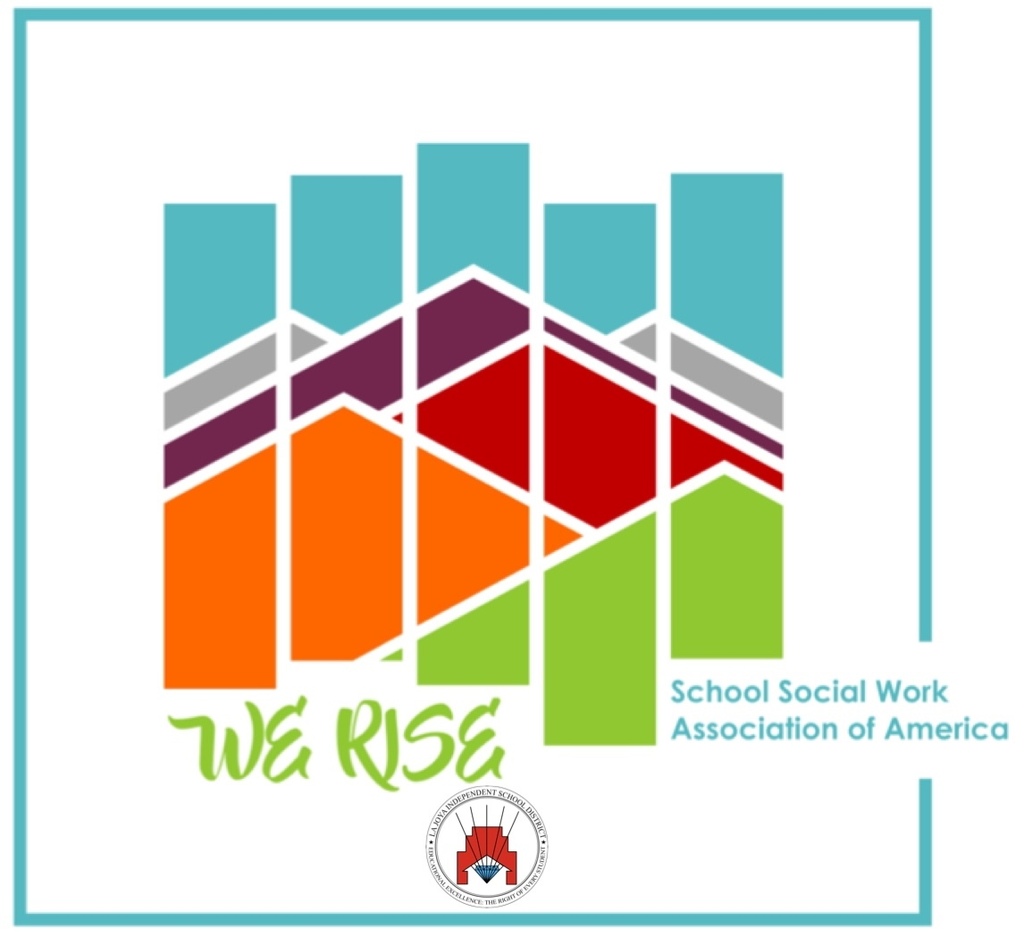 Please be advised of these important upcoming dates!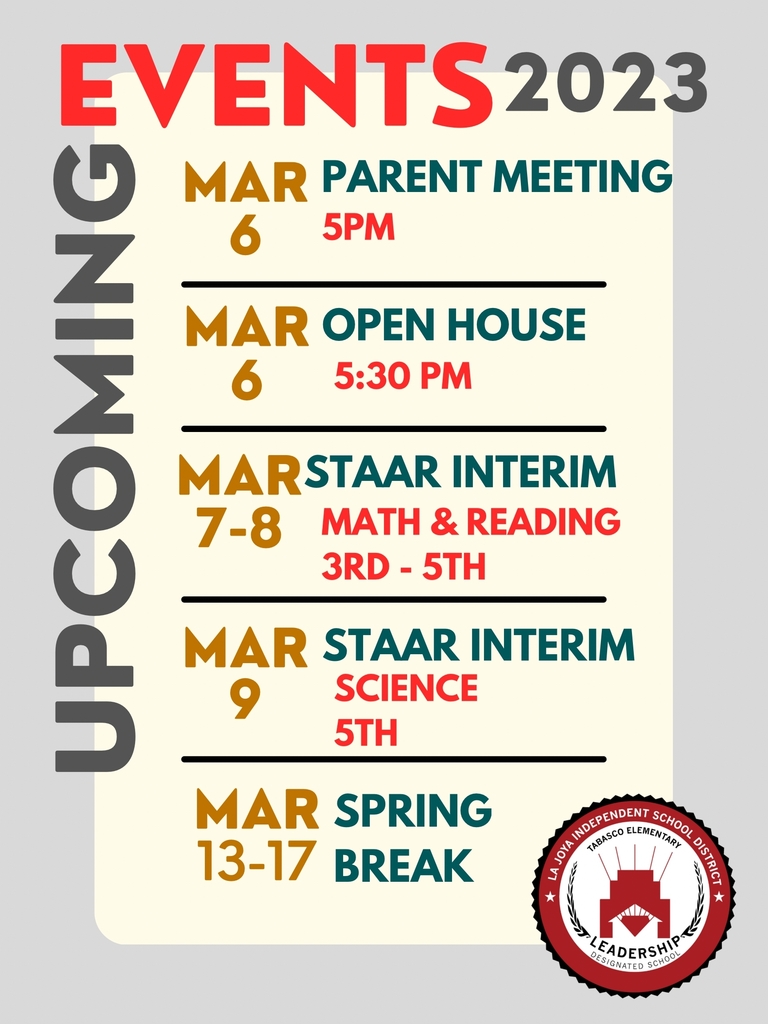 Join us in celebrating #NSBW23 March 6-10 to highlight the importance of #schoolbreakfast and the critical role school nutrition professionals play in helping children succeed in and out of the classroom. Studies show that students who eat #schoolbreakfast reach higher levels of achievement in math and reading, score higher on standardized tests and have better concentration and memory. Let's ensure our students have school breakfast. #BreakfastBuilders #DigIn2SchoolBreakfast #LJISDTraditionOfExcellence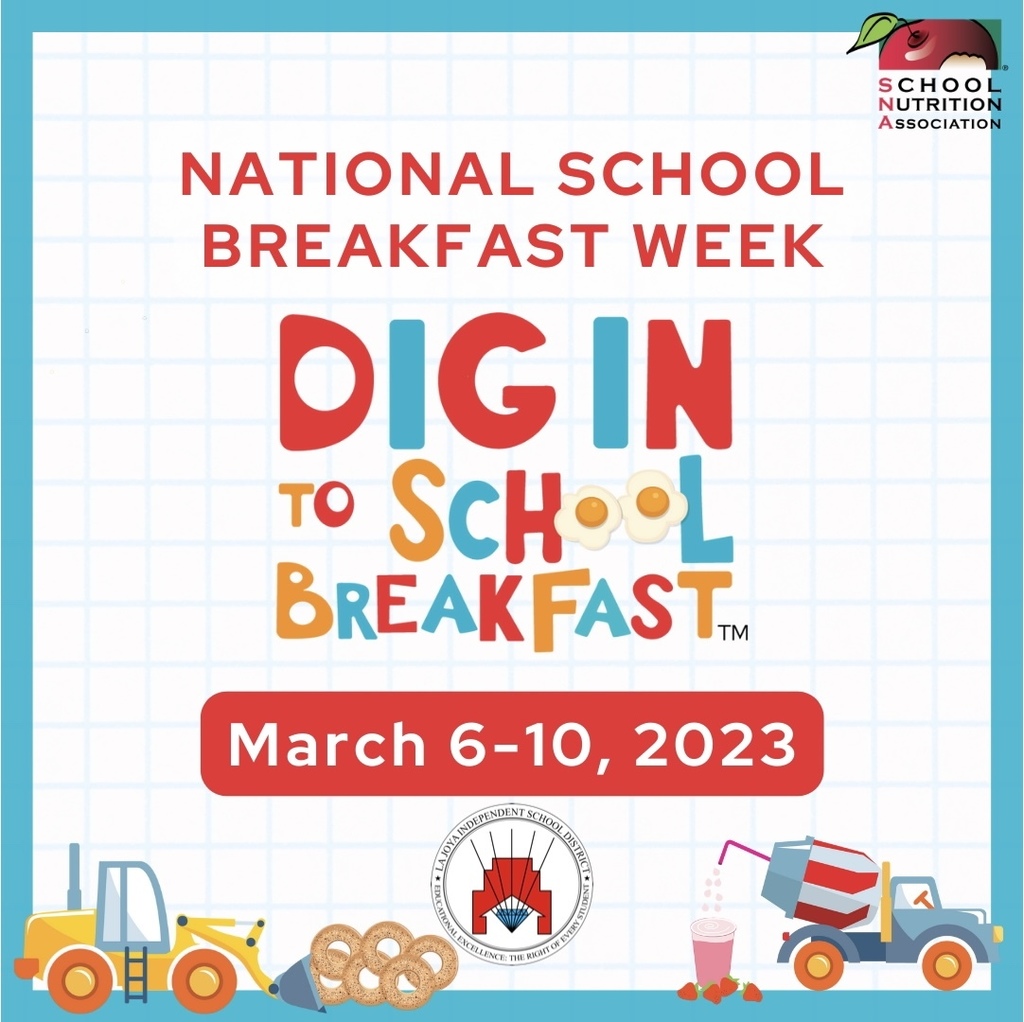 March 4th is Maintenance Worker Appreciation Day, an opportunity to thank the dedicated La Joya ISD employees who keep our schools, libraries, gymnasiums and offices running smoothly. Maintenance workers, who include plumbers, electricians, HVAC technicians, carpenters, custodians and groundskeepers. We also extend our appreciation to the paraprofessionals employed in the department. Maintenance department employees fix and maintain facilities, machines and mechanical equipment. They often carry out many different tasks in a single day. They could work at any number of indoor and outdoor locations, including in less-than-ideal weather conditions such as extreme cold or heat. Take a moment to express gratitude to all who ensure our buildings are safe and in working order!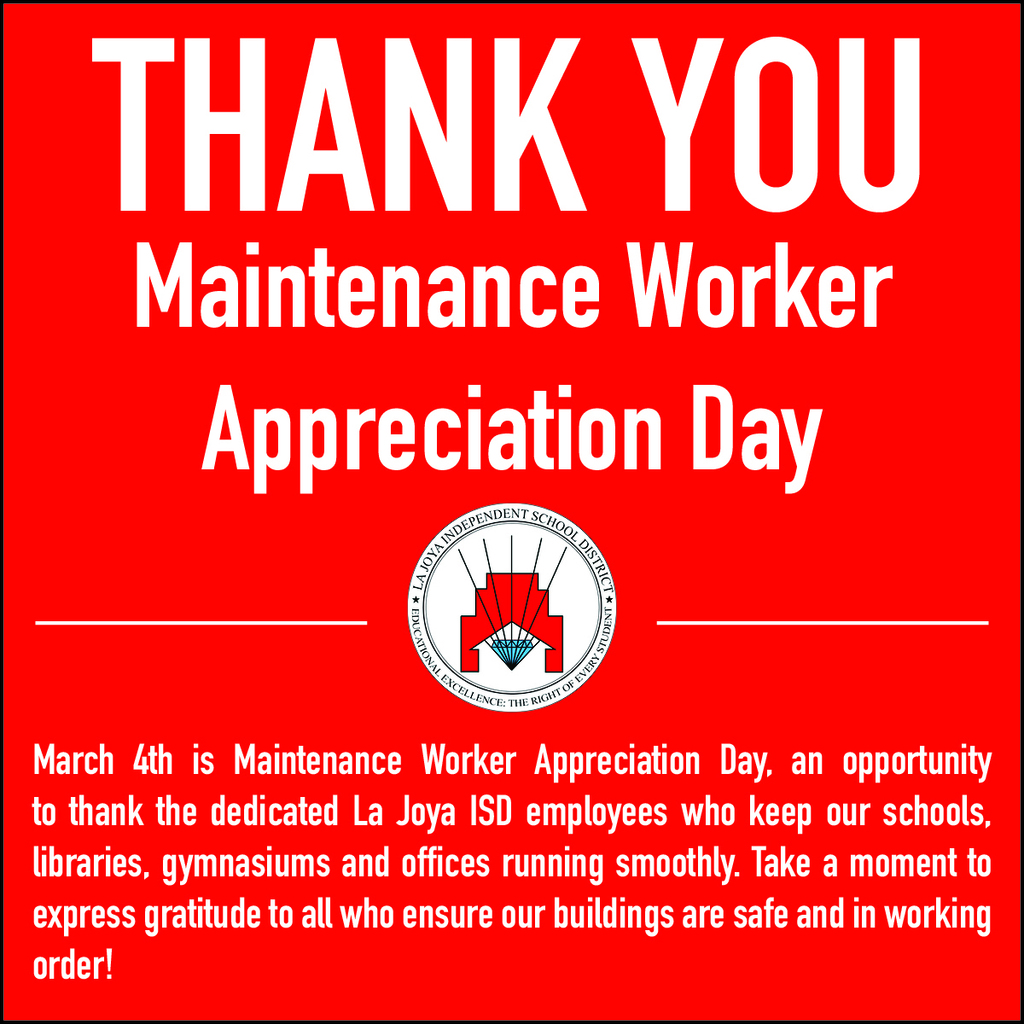 Way to make an impression, Tabasco athletes! Our students raced their way to outstanding performance at the March 2 meet! Thank you for proudly representing Tabasco! 1st Place - Yaletzie Cervantes, 1st Grade 1st Place - Adonis Rodriguez, 1st Grade 3rd Place - Edren Leaños, 3rd Grade Honorable Mentions: 4th Place - David Leanos , 1st grade 4th Place - Ariam Cervantes, 3rd grade #tabascoproud #LJISDTraditionOfExcellence